Facing fear is the only way to overcome it. Local Samosa loves peace! But we want everyone to be self-confident and self-savior. Let us ask you a question. What do you do when someone starts a fight just to harass you? If you fight back then you rock. But if you get scared, here is what you should do. We have enlisted the best self-defense classes in Pune. Anyone can get into nasty situations so it's better to get prepared.

1 IUKMF Krav Maga   
Krav Maga means a combination of boxing, wrestling, aikido, judo, and karate. This institute is one of Pune's best self-defense institutes. They conduct special programs for civilians that aims to adaptive self-defense, improved physical well being, stress release, and increased self-confidence. All these activities will ultimately improve your physical fitness. Krav Maga also offers Combat Instructor Course, Self Defense Instructor Course, Indian stick fighting, Military training, and VIP Protection courses. People from all age groups can join Krav Maga. The instructors are professionals in all art forms and have trained thousands of people to date.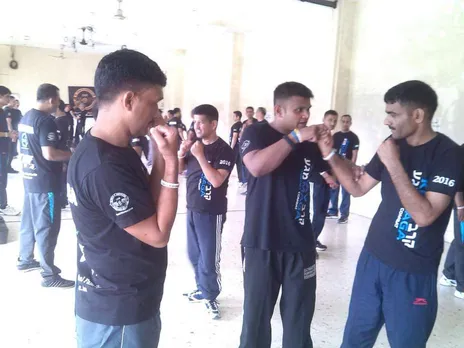 Where? Gold's gym, Armament Colony, Aundh, Pune, Maharashtra 
Call on 7892765374
The Indian Wing Chun Kung Fu Association (IWCKFA) is part of prestigious UK Wing Chun Kung Fu Association. The IWCKFA focuses on effective self-defense training from the beginning. If you are fond of Martial arts and wish to make a career in it, you can enrol for an advanced course at IWCKFA too.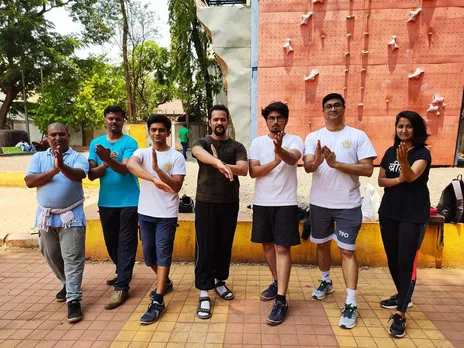 Where? Yashraj Complex, Deenanath Mangeshkar Hospital Road, Erandwane, Pune
Call on 8149253901

3 Universal Power Martial Arts:
They offer overall fitness and Martial arts training along with women self-defense classes. Want to learn some cool arts? UPMA also offers KUMMOOYEH which includes sword and archery training. So get ready to face every unfavorable situation and tackle it like a pro.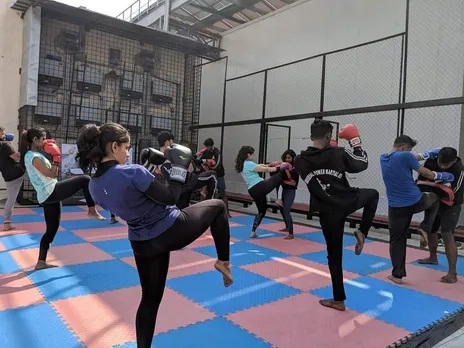 Image source

Where?  6th Floor, Dorabjee's Royal Heritage Mall, Mohammadwadi-Undri, Pune
Call on 9096969079

4 Dhruv Defense Motivation Center: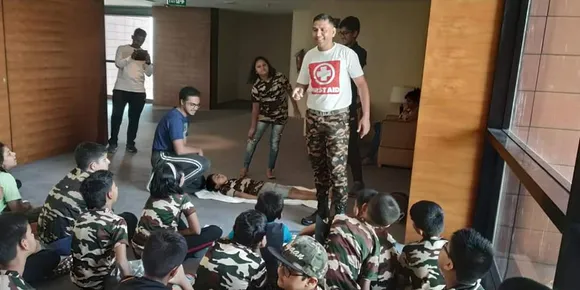 The Dhruv Foundation offers Military training to kids with objectives like physical fitness, self-control, self-defense, and self-confidence. Children of all age groups can be a part of this foundation. They also offer women self-defense workshops and help all the ladies to protect themselves in unfavorable situations. They have enrolled in ex-army men and professional Martial arts trainers in their center.

Where? C 704, Orchid Towers, Baner Rd,  Baner, Pune, Maharashtra
Call on 9224788399
5 Reflex Quotient: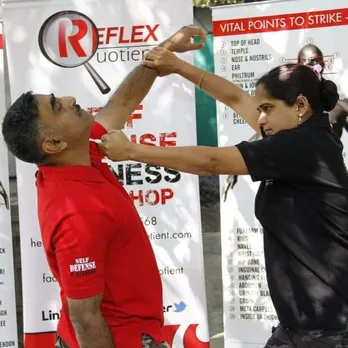 Reflex Quotient offers basic self-defense courses as well as advanced ones. The basic workshops usually get completed in 2 to 3 days whereas advanced one depends on learner's skills. They cover some important aspects like empty hand strikes, kicks, throws and defense techniques against knives. The trainer at Reflex Quotient, Mr. Salil Nadkarni is well trained in Martial arts and Tae Kwon Do. Timings and fees of every workshop vary and all the details can be seen on www.reflexquotient.com
Where? 132/B, University Road, Pune 
Call on 9225637568
Also Read: Want to play or organise Sports events? Book Sports galaxy in Pune for a match!
6.Pune Aikikai:
Do you know about this Japanese martial art Aikido?  It has evolved from the older forms of Jujutsu to a defensive non-violent martial art. Aikido can help in developing the ability of self-protection. Aikido is also very beneficial for health, improving ones flexibility and conditioning, and helping to get the body into optimal shape.
This training is suitable for all types- men, women, young, old.
Where? Artsphere, 4th Floor, North Court Bldg, Road # 12, Jogger's Park, Pluto Society, Kalyani Nagar, Pune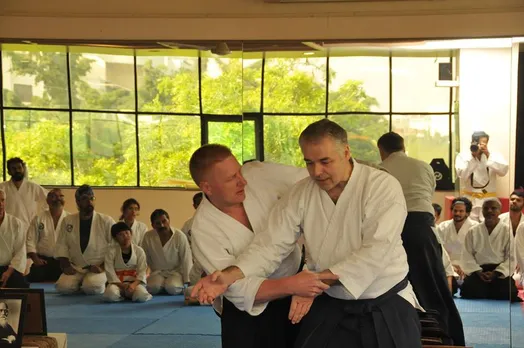 7.Orient Combat Arts
Orient Combat Arts, a 16 Years old Martial arts and self-defense school is a one-stop place for all the Martial Arts classes. They have an age-old legacy and you can learn self-defense techniques from the experts. You can get trained in various Martial arts like Taekwondo, Silat, Hapkido, Eskrima, Muay Thai KickBoxing, and Silambam. Honestly, we didn't even know these forms of martial arts exists also.
Where? Arshin Pushpa Bhandar, opp Gupta Medical, Ghorpadi Bazar, Ghorpadi, Pune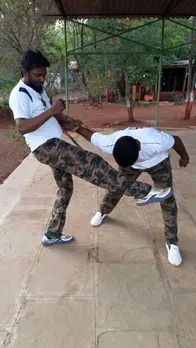 8. Capoeira Pune
Capoeira is a fight, a dance, a game. It was originated in Brazil and this art combines music, acrobatics, dance, and martial arts. Capoeira is an effective martial art that works on both mind and body.
Where? Artsphere, 4th Floor, North Court Building, Rd Number 12, Kalyani Nagar, Pune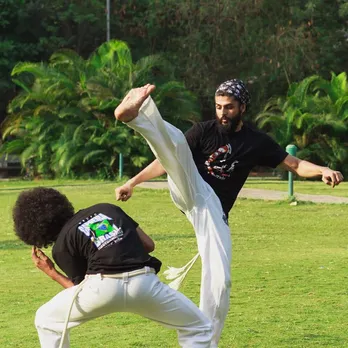 9.Indian Sports Academy of Martial Arts
ISAMA has over 12+ years of experience in teaching various forms of defense sports. Be it Karate, Kick-boxing, Taekwondo, Yoga, Swimming or MMA, they have it all! They have branches in Baner, Aundh, Balewadi, and Pimple Nilakh.
Where? 401 Varsha Square, Baner Road, Beside Bhairavee Hotel, Baner Road, Pune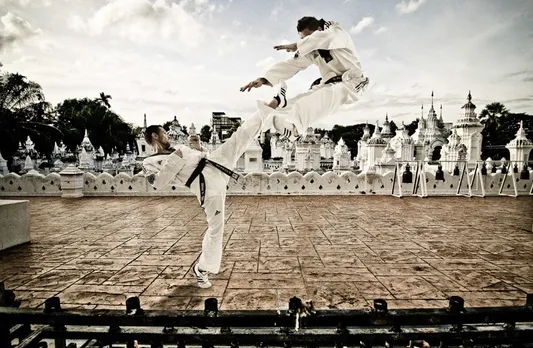 Local Samosa bites:
Self Defense can benefit in multiple ways. It not only teaches you to save yourselves and others in bad situations but also boosts your physical fitness and focus. All the 5 classes mentioned above are Pune's best ones. So if you wish to learn such cool and necessary techniques, do call one of them.