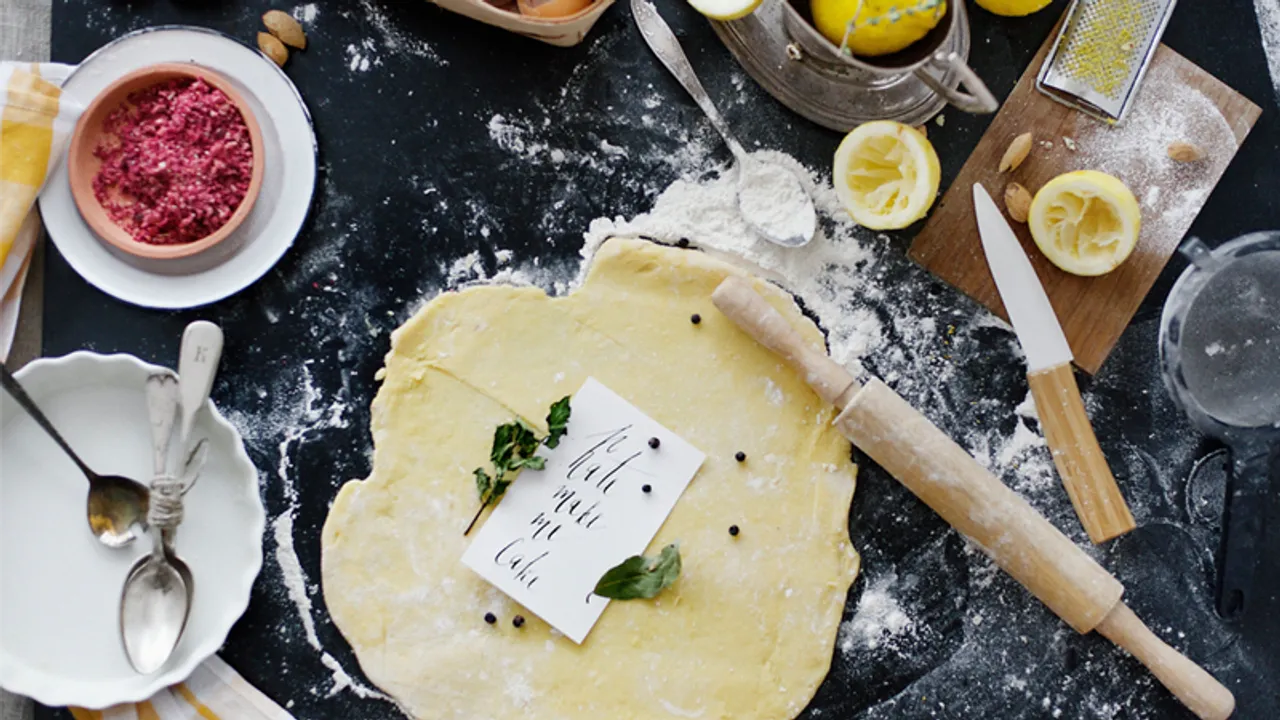 Baking as a career has gained immense popularity in recent years.             
1.Cake Genie: Best way to learn is from an expert. Sheetal is the owner of the cake genie and is one of the most popular customized cake bakers. She has garnered lots of love and appreciation for her amazing baking skills. So if you want to learn some hidden icing techniques, contact her today.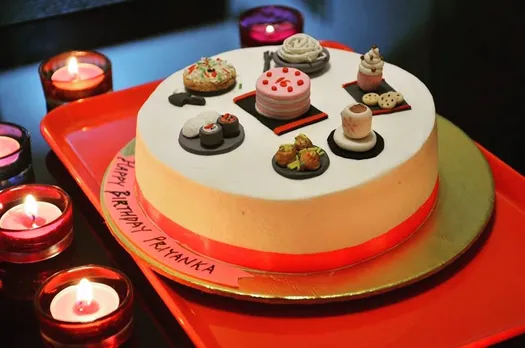 Where? Wakad, Pune.
Call her on: +91 83022 56751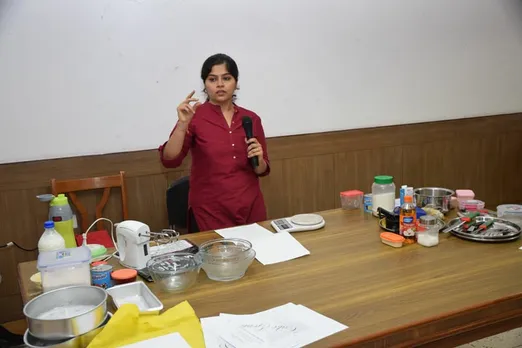 You can visit her FB page: https://m.facebook.com/CakeGeniePune/
2.DD Baking - classes in Pune: Want to learn new trends in baking? Join DD baking classes for pro baking skills of cookies, pastries, cakes, etc. Since the classes are amazing, there are always short of places.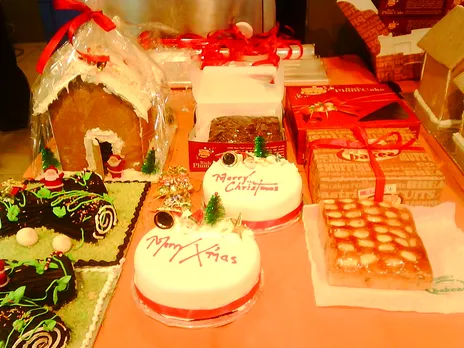 Where? Parande Nagar, Dhanori Rd, Parande Nagar, Dhanori, Pune
Call on: 7776912821
Visit: https://ddbaking.webs.com
3.Rajuls Cookery Classes: Right from basic eggless cakes to professional customized cakes, they teach you everything. Rajul has a big fan following for all her cooking talent.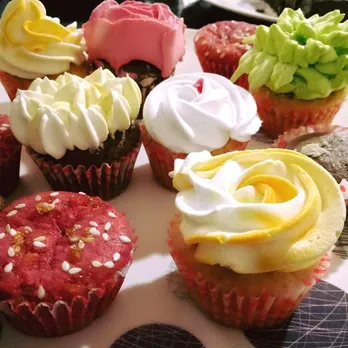 Where? 1343, Opp Jain Temple, in the lane of Alok Resturant, Tatyaba Sadhuji Gaikwad Rd, Near PMC, Shivajinagar, Pune, Maharashtra 411005
Call on: 9766622662
Visit: http://www.rajulscookeryclasses.com/?m=1
4.Gurukrupa Cakes and Classes: Baking is not only about cakes. Gurukrupa classes teach everything that falls under 'baking'. Get to learn Khari, biscuits, cookies, cupcakes, bread, jelly cakes, kulfi cakes … it's a long list.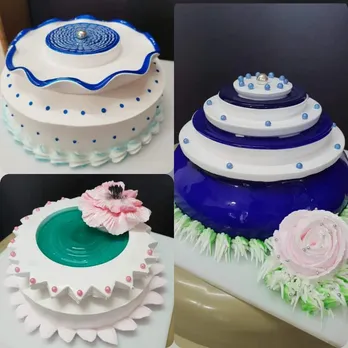 Where? 204, Pinnac Anand Residency, Shahu Colony - Lane no. 11, Near Cummins college, Karve Nagar, Pune, Maharashtra 411052
Call on: 8411010666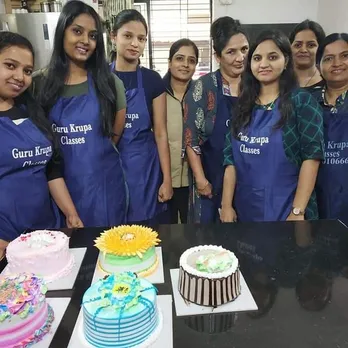 Visit: https://gurukrupacakesandclasses.com
5.White Lotus School of Cake Decoration Arts: Do you fancy those highly astonishing wedding cakes? You too can bake such cakes. Join the White Lotus School of Cake decoration arts where professional bakers and chefs teach you different forms of cake decoration and instant icing techniques.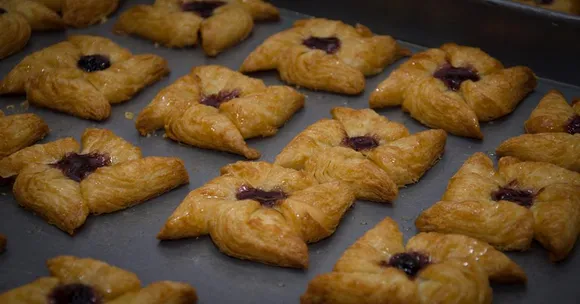 Where? 43, 3rd Floor, Deokar House, Suyojna Housing Society, Above Modern Cakes, Koregaon Park, Pune, Maharashtra 411001
Call on: 9158363036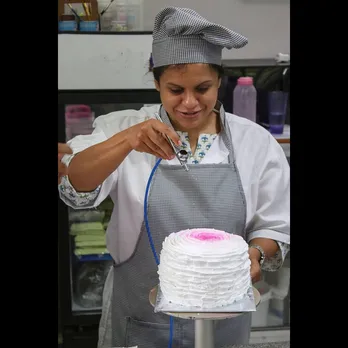 Visit: http://www.wlscda.com
6.Geetika's Cake Classes: Isn't this saree and jewelry beautiful? That's a cake! Oh no we are not kidding. Want to bake such a cake? Join Geetika's cake classes for such amazing cake designs.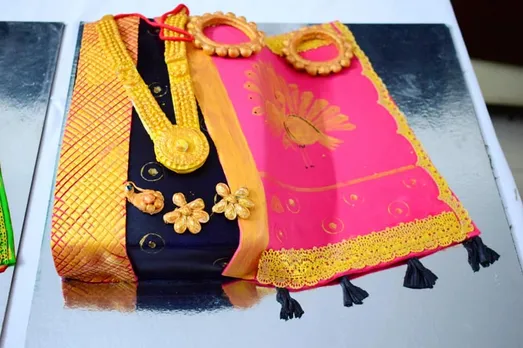 Where? Flat 2106, Tower 30, Amanora Park Town, Hadapsar, Pune, Maharashtra 411028
Call on: 02067260149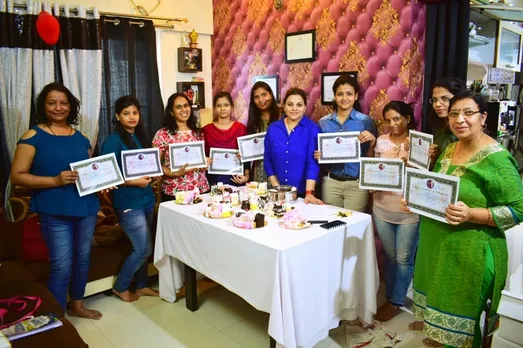 Visit: https://m.facebook.com/geetikacakesamanora
7.Shubhada Joshi Cooking Classes: One more professional who can cook various cuisines and teaches with every minute details. Shubhada has earned good fame and has helped many cooking lovers with ultimate baking skills.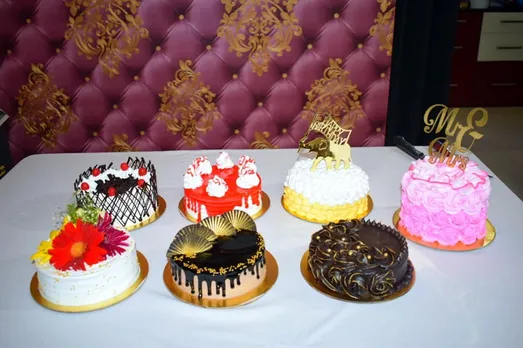 Where? 42/2 G Karve Road Atharva Classic, Flat No 301 Near Dashabhuja Ganpati Mandir, Pune, Maharashtra 411038
Call on: 02025432930
Visit: https://www.facebook.com/shubhadacookingclasses/
8.Home Chef Anamika: Anamika has represented India for various international competitions like LG Home Chef Championship Global Final and LG Mallika-e-Kitchen 2013. Her expertise is endless and that is a major reason why people get trained under her supervision.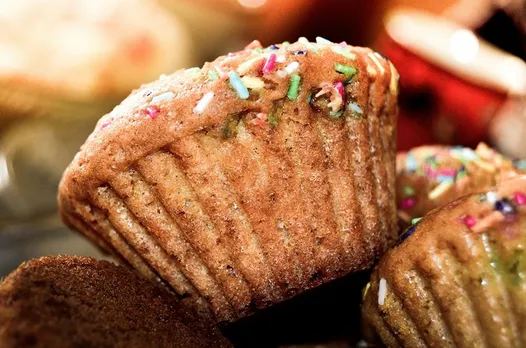 Where? A-101 & 102, Dew Drops Apartment, Alandi Road, Vishrantwadi, Near Big Bazaar, Pune, Maharashtra 411015
Call on: +91 8237828813
Visit: http://www.homechefanamika.com
Local Samosa bites: Culinary gets desired fame only if you use advanced techniques and consider minute details. To do so, join any of these baking classes and say hello to a brand new career.