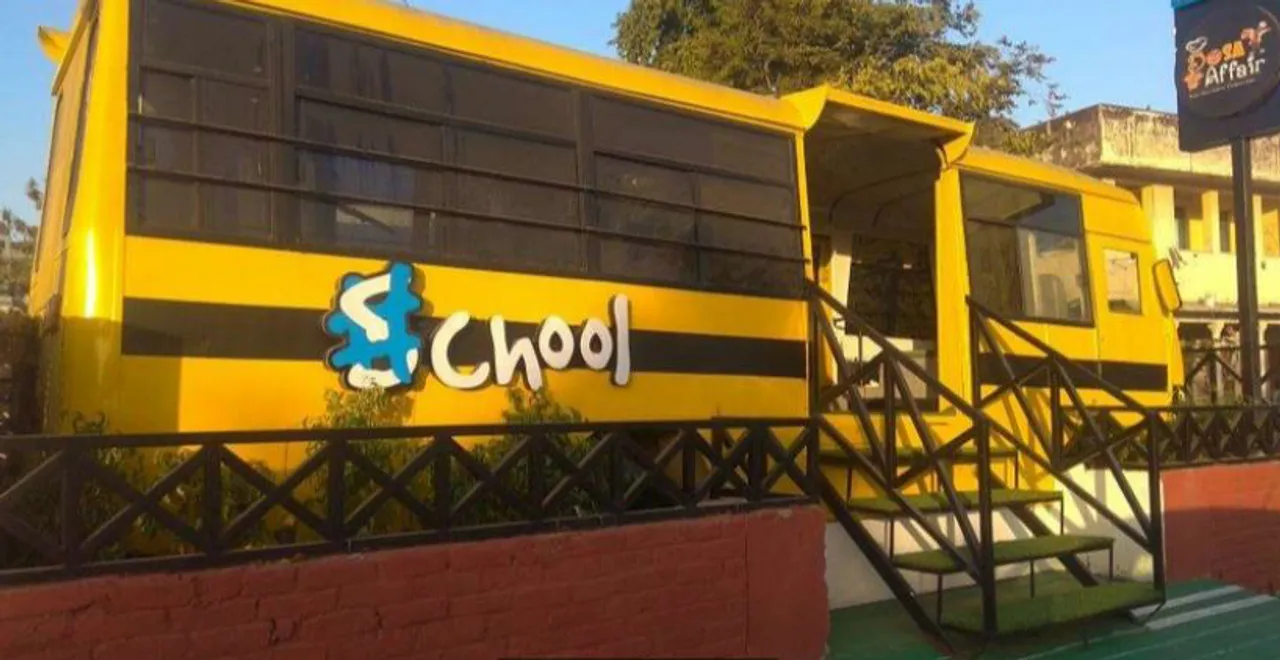 Clean Blackboard; Teary Eyes; Last School day. We all miss it.
Remember the good old lengthy derivations, that you dreaded. Well, that will welcome you now inside an Eatery in Jaipur along with many other memories associated with school days. If there is a child still alive in you who makes you want to rewind life and go back to those golden school days, Chool cafe has come to your rescue.
The hand-drawn posters and paintings that decorate the place will definitely take you on a nostalgic trip. The entry starts with a school bus further reaching to different school segments like a science lab, library, art room, canteen, classrooms, corridor, and most importantly the lover's section.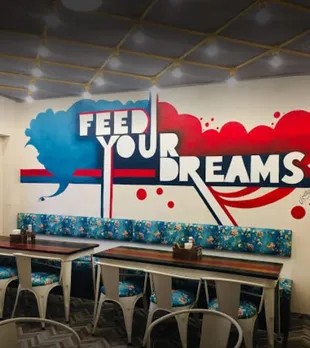 Also Read: TAPRI CENTRAL – Paradise for all Chai lovers
The interiors are gorgeous and picturesque in every form and shape with comfortable seating. The outdoors carry a flea market kind of theme and with the swings and slides, it'll definitely lift up your mood.
For some of us, the best time of the school was when the bell rings for the Recess.
Food served here is a treat to the taste buds and definitely worth the money. Do try their mini Vada Paavs, Crispy Paneer Fondue, Chocolate Gol Gappa, Motichoor Rabri Shots and their signature mocktail, Mango Mule, when you attend your class here.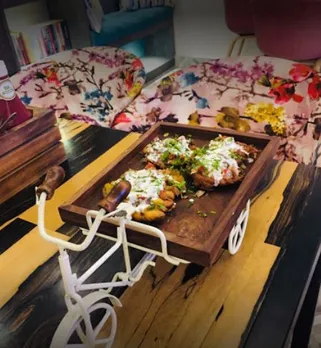 From wishing Good Afternoon in a classroom manner to suggesting dishes, the Staff is so much fun to be around.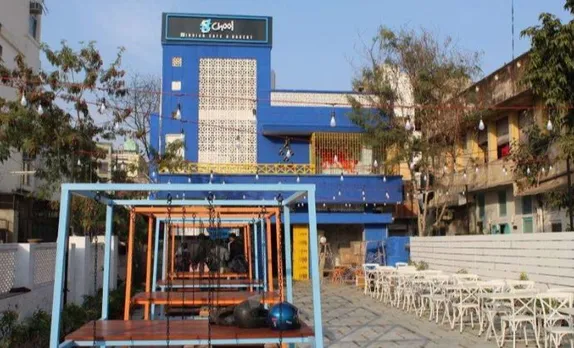 Want to attend a class in this School, then rush before the seats get reserved.
Go to - S 55, Ashok Marg, Behind Raj Mandir, C Scheme